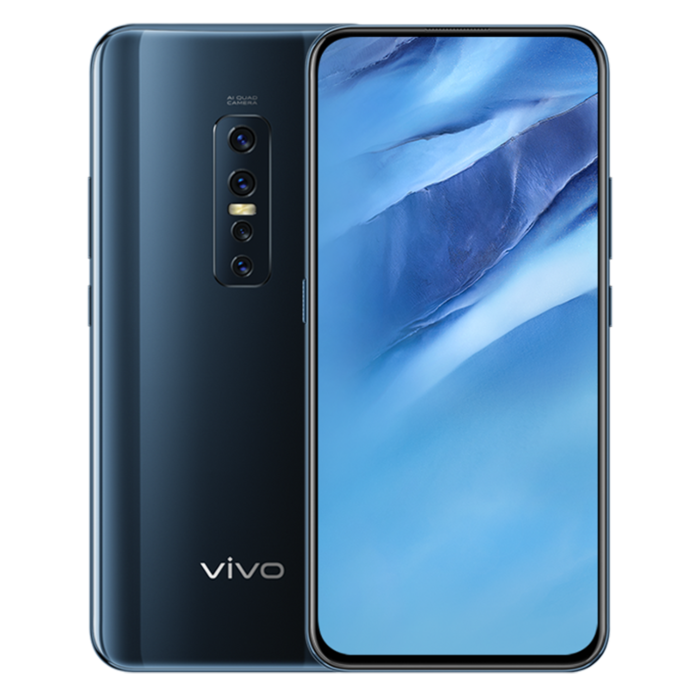 Vivo v17 Pro, who doesn't know this super cool smartphone. Below we will see a little about what the advantages of the global Vivo V17 Pro are.
Dual pop-up selfie camera
For those who like selfies, the V17 Pro looks tantalizing with a dual pop-up selfie camera which is claimed to be the first in Indonesia. As the name implies, there are two front cameras that are hidden in the body and only appear when needed. The two cameras are 32 megapixels and 8 megapixels super wide angle.
Performance is adequate for all needs
Vivo V17 Pro is armed with Qualcomm Snapdragon 675 SoC accompanied by 8GB RAM and 128GB internal memory (no microSD slot). The combination on paper is sufficient to provide smooth performance for all needs, including gaming, even though there are actually competing products at an equivalent price that are equipped with a faster chipset.
Screen Touch ID is fast and accurate
Vivo is one of the brands that has a good fingerprint in-display feature. On the Vivo V17 Pro, too. As far as we are used, the fingerprint sensor is classified as responsive, fast and accurate.
Long battery life
Vivo V17 Pro is equipped with a 4,100 mAh capacity battery. It is quite large and as far as our tests, it is able to accompany a busy activity from morning to night. Even more intense use is fine. Suitable for those of you who like to play games on smartphones. What's more, the V17 Pro is supported by Dual-Engine Fast Charging technology.
Among the many advantages of the Vivo V17 Pro, of course, there are a few drawbacks that the Vivo V17 Pro has. One of them is No microSD slot
Although the internal memory capacity is quite large, 128 GB, unfortunately the Vivo V17 Pro does not have a microSD slot. Those of you who like to store lots of photo and video files must frequently monitor the remaining storage so it doesn't get full.